Have you struggled too long with social anxiety? Have you ever considered a therapist for social anxiety?
Undoubtedly, feeling overwhelmed simply by being with other people makes normal life difficult. Working isn't easy, and dating may be downright frightening! It can feel as though your situation is hopeless.
But it doesn't have to be.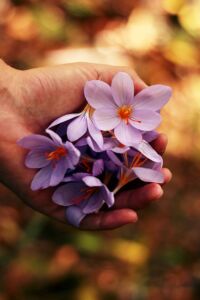 The key to solving this problem? Seeing a therapist for social anxiety. Perhaps just the thought of therapy brings up additional anxiety and worry. Your concern is not uncommon. However, seeing a therapist for social anxiety will help bring you peace in the long run.
Here's how you can start making therapy work for you.
Your Therapist for Social Anxiety: Get to Know Before You Go
There is much that you can do before scheduling your first therapy appointment. To get familiar with the therapy process, take a first step toward feeling more comfortable by going to your therapist's website. Take the time to study the information there closely. Some things to look out for include:
Personal, professional, and educational background
A discussion of how they approach therapy
Specific areas of interest
Preferred therapeutic techniques
A clear picture of this information can help you feel less out of your depth and put some of your anxiety about the process at ease. Take note of anything that you wish to have clarified. It's a good idea to take notes and/or write down some questions. Increased knowledge about your therapist's background should afford you a measure of confidence regarding their ability to treat social anxiety.
Exchange Emails and Phone Calls
Moving ahead, direct contact is important. When you reach out to your therapist initially, explain your situation. Ask if you could have an introductory discussion or consultation by phone or email or text. This isn't necessarily a formal session. Rather, it may be a brief conversation to get to know the therapist better and ask key questions. Given your social anxiety, you can then "break the ice" and build a rapport. You may find this less anxiety-inducing to engage your therapist over the phone rather than having that initial get-to-know-you session in person.
When Talking to a Therapist for Social Anxiety Use Technology
The next step after a "get-to-know-you" phone call? Videoconferencing. Teletherapy has become much more popular, especially with regards to the pandemic. Thus, many therapists have adapted conferencing technology to their practices.
This is really helpful if the thought of visiting with a therapist for social anxiety in person is overwhelming. You get the benefit of having the screen as an extra barrier, for now. Moreover, you can choose the physical place in which to have the session comfortably. These sessions can help you further relax and share with the therapist. Then you can decide whether they will be a good fit going forward.
Taking the Plunge
Eventually, when it is possible to have in-person therapy sessions, it's important to take the plunge and go. By that time you should have already developed a relationship with your therapist. They will have had the opportunity to coach you on how to use certain tools to cope with your anxiety. Plus, your therapist will certainly be compassionate and understanding about how important this step is for you.
Remember, an experienced and qualified therapist won't judge you or brush off any aspect of your anxiety. Rather, they know how to put you at ease while still encouraging growth and recovery. Therapy for social anxiety is likely a difficult thing for you to do. Thus, they will act appropriately to give you the support you need. With time and practice, these sessions will get less stressful.
Hopefully, therapy for social anxiety now seems a bit less counter-intuitive. Keep in mind that you are visiting the best person to understand and handle your most complex social and fear-based issues. Talking to a therapist about now will be the best path towards ultimately resolving your anxiety. To find out more, contact me today about how anxiety therapy can work best for you.