Do you know the signs of narcissistic abuse?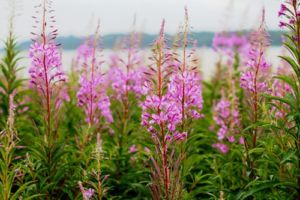 You know that your partner isn't treating you well. Their ego, arrogance, and, subtle jabs, and angry outbursts are just too much. Are their actions due to simply bad behavior, or something else?
It may be that your partner is a narcissist. And you could be stuck in what's referred to as "the narcissistic abuse cycle". Narcissistic behavior, on the whole, is not conducive to a meaningful, loving, and equal relationship. That's because, when it comes to narcissism, it's the narcissist who puts themselves first.
The result? Their partner and the relationship suffer.
Might this be what you're experiencing?
Consider Key Signs of Narcissistic Abuse You Shouldn't Dismiss
You Hold Back on Constructive Criticism
One key sign of an abusive relationship with a narcissist is that you tend to hold back any kind of constructive criticism. If you don't, they always seem take it the wrong way. Maybe they get angry. Or, they turn around and blame you.
Here's a simple example. Let's say that your partner didn't wash the dishes correctly and they are still dirty. You gently point out the dirty dishes and suggest a different technique. However, their response is out of proportion to the feedback. They either blow up and get angry really quickly, or they try to turn themselves into a victim. Either way, the feedback gets lost in all the emotional static.
You Play Second Fiddle
Another sign that you're in an abusive relationship with a narcissist is that you're always playing second fiddle to their wants, needs, and desires. In fact, your needs don't even come up on their radar. Your partner is so focused on themselves, that they never consider what you would want or need. For instance, if you are going out for dinner, your partner always dictates where you both will go. They never even consider for a moment that new restaurant that you have always wanted to try. Even if you tell them that's what you want to do, they ignore you. Or, they just dismiss you outright.
You're Unfairly Labeled
One way that narcissists belittle you is by applying labels. For example:
"You're being silly."
"That's ridiculous."
"Don't be so dramatic."
"That's so immature."
Saying these things makes it easier for them to dismiss your thoughts, actions, or beliefs. Such commentary is textbook whe it comes to signs of narcissistic abuse and has the effect of making you question or doubt your own ideas and reasoning. The objective? The narcissist's negative labeling further reinforces their own worldview while simultaneously minimizing yours.
You Ignore Reality for Their Fantasy
If you're in a relationship with a narcissist, you have most likely seen how easliy they ignore reality for the sake of their own fantasies. This means that they will keep pushing what they believe is their reality because that reinforces their worldview and beliefs about themselves. Signs of narcissistic abuse commonly revolve around the narcissist's relationship with money. Often a narcissist will prioritize spending money on themselves and buying items that convey a certain status to others.
Similarly, you may notice that your partner will ignore your needs or the greater needs for the household. Such behavior may include, but is not limited to a refusal to:
Pay the mortgage.
Replace an old, unsafe vehicle.
Set money aside for retirement.
Ensure an ample college savings plan.
Buying something nice or luxurious for you.
Your Relationship is Unsustainable
If you are in a relationship with a narcissist, then it's going to be very difficult for that relationship to last for the long-haul. The only way that's possible is for you to put all of your needs, desires, and dreams, aside. That's because they won't even register for your partner. But that's isn't healthy for you at all. A true partnership is one where both individuals feel valued, their dreams acknowledge, and their needs fulfilled.
Seek Out Safe, Solid Support to Combat Signs of Narcissistic Abuse
Surviving a relationship with a narcissist comes with a lot of emotional pain. Left unaddressed, the aforementioned signs of narcissistic abuse can even cause trauma symptoms or mental health conditions such as post-traumatic stress disorder. But you don't have to suffer anymore. Reach out for support. Find out today how trauma and PTSD counseling can help.